 Sustainability
Our team applies knowledge and expertise to work with the local community to develop authentic products and services.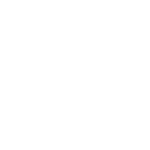 Cultural Heritage Preservation
We make it easy for you, concept management and support from your request until the end of your operation. The Importance of Local Businesses
Meet the people behind every product and service we offer. Get updates on how your purchase generates positive impact and fosters sustainability. Positivity, Respect & Diversity
We value the diversity of talents, skills, cultures and experiences that allow us to grow together
Our team has an encompassing professional background from hospitality to corporate event services.
Our extensive experience taught us how traveling, both for business or for pleasure, has the power to enrich our lives when we establish a deeper connection to the destination and its people.
As sustainability acquires a major relevance for the world's future, this connection takes even more importance. If we want to forge a sustainable industry that contributes to this future, we must care for what happens locally.
Local communities are the heart of social life and economic activity, the places where cultural heritage is created and where it is preserved, the starting point guarantying environmental conservation.
By working with local businesses, artists, non-profits and associations while helping our team to integrate them into our industry, you are giving them the opportunity to grow. Therefore, you are helping to shape a sustainable future for cities and regions.
We believe in the transformative power of our industry. Business travel and corporate gifting can have an extended positive impact on destinations and inspire others.
That is why we created Origin'All Spirit.
Are you ready to join us?
Meet our community, support Origin'All Spirit, and create a positive impact that inspires a better future.
Our Partners