Two years ago, our world turned upside down.
Most of us, #eventprofs, had a busy schedule, producing events all over the world. Suddenly the new reality forced us to be home and to rethink our industry.
What would the future hold for us? It was interesting to see all sorts of questions popping up: live x virtual, how could we make virtual events profitable, hybrid events as the future.
Finally, sustainability emerged as the ultimate trend not only for events and the incentive travel industry. The future of the whole travel industry was sustainable.
Yes, sustainability is on the rise, and it is essential. But have you stopped for a minute to analyse what that means?
Think about the past exhibitions you joined, hotels you stayed at. Sustainability was on the spot. Water-conscious features, green caterings, no plastic straws, ecological materials for the booths.
Is that it? Does sustainability mean only going green?
As a matter of fact, sustainability is frequently oversimplified around the idea of finding solutions to environmental issues. However, the modern principle established by the UN actually recognizes its three pillars: economic, ecological, and social. Culture came as the fourth one later.
What does that mean to the events and incentive travel industry?
Think again about those exhibitions, hotels, discussions, articles on sustainability. Why does our industry frequently limit itself to questioning the human impact on the environment?
Protecting and preserving the environment is crucial and that is not under discussion. However economic, cultural, and social sustainability are equally important for our business and its future.
Imagine you need to choose a destination for your next event or incentive travel. A lot of practical aspects influence your decision such as distance, budget, venues, safety. At some point, you will also be considering what the destination offers to your attendees and guests.
What makes it special? Why do people fall in love with certain places?
The history, architecture, gastronomy, landscape, nightlife. Lots of different aspects make a destination special. However, the main one is people. What makes a destination interesting, irresistible, and even unforgettable are the locals and what they can offer us.
Would a region be the same without its traditions? Would that particular neighbourhood sound so appealing if those traditional restaurants, markets, artisans, or small shops were not there? Would our experience in a new city be the same without the local flavours, the sound of its music, or the friendly way people treat us?
Economic, social, and cultural sustainability is about that.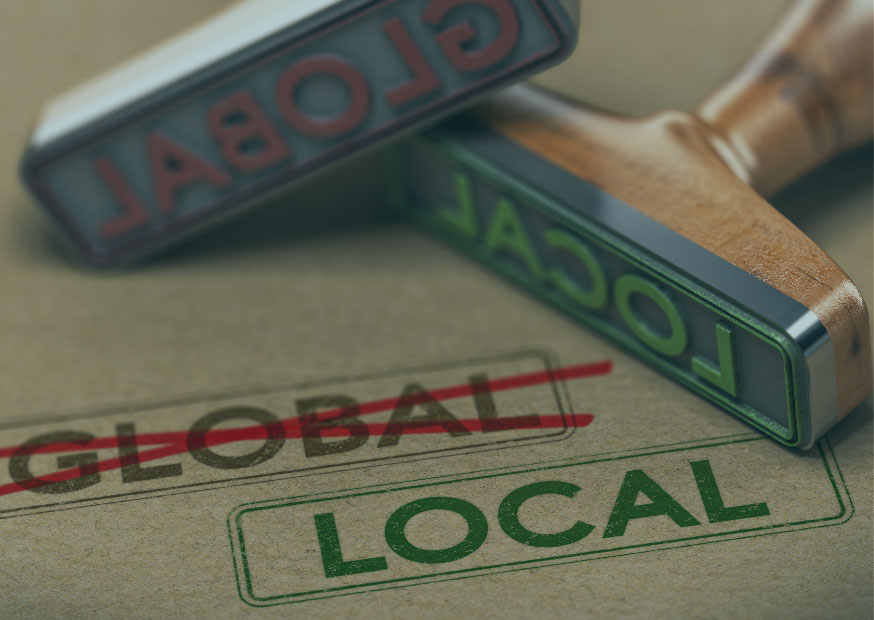 Imagine that during your event you host a cocktail at a restaurant school that helps people whose human rights are not guaranteed. Your corporate gifts are handmade by an association that assists women who suffered violence. Your attendees discover a new district with a local artist who brilliantly recreates one of the city's iconic landmarks.
It is not about creating a show or forging a scene, it is about authenticity.
This is ORIGIN'ALL SPIRIT. A sustainable alternative to organize an event or incentive, meant to allow your attendees to connect closely to the local community they visit. That means helping the destination to preserve its uniqueness and making sure your event has an extended positive impact.
In addition, when you succeed in offering beaten track community experiences you are also guaranteeing your attendees will remember that for a long time. Hopefully, they will also think about how they can help their communities back home.
This is what we need if we want to create a futureproof events industry where we preserve destinations, their character, singularity, and heritage for future generations.
Sustainability for our industry must mean more than cutting down plastic waste or recycling.
ORIGIN'ALL SPIRIT's team believes in a new way of doing business. We mean a positive and lasting change that goes beyond the trends.
Claudia Cavariani
#miceindustry #eventprofs #innovation #leadership #inclusion #diversity #culture #events #incentivetravel #mice #eventos #corporateevents #meetings #sustainability #meetingplanner #community #buylocal #sustainableevents #localbusiness #supportlocal #supportsmallbusiness #authentic #responsibletravel #sustainabletravel #travellocal